The Hustle (starring Anne Hathaway and Rebel Wilson) NOT to be confused with HUSTLERS (starring Jennifer Lopez) coming out later this year is making an excellent stride for the summer flicks coming to a theater near you.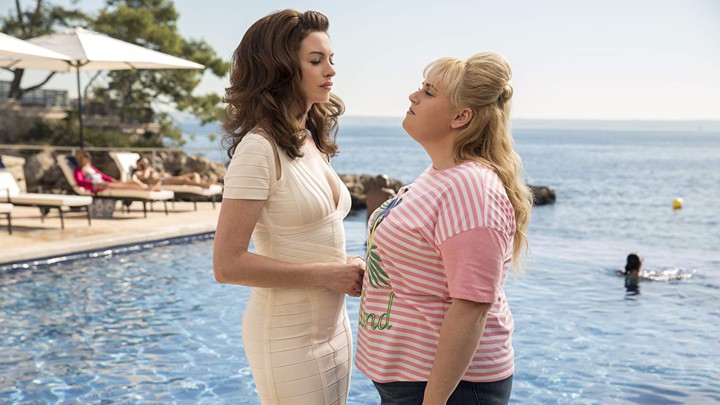 The Hustle is funny, I watched it in a jam-packed theater and everyone was laughing hysterically. I personally didn't laugh that hard BUT there were some memorable moments! I'd definitely watch it again JUST to try and spot the dresses when in hiding!
This is just my opinion so stop me when you don't agree. Rebel Wilson is funny. Anne Hathaway is funny. TOGETHER they are funny! The issue I found with this movie is that, even though Rebel is an excellent supporting actress, in this movie she is the main character, BUT so is Anne and I struggled to see Rebel as a main character! I read in an article that there was an issue with splitting the funny lines and honestly, I can see that being an issue because there were some funny things said and it could have gone to either actress.
Ultimately, I think that this year we already have an amazing run with the flicks and here's to add to the good times!