I have so many good things to say about this movie and I don't even know where to start!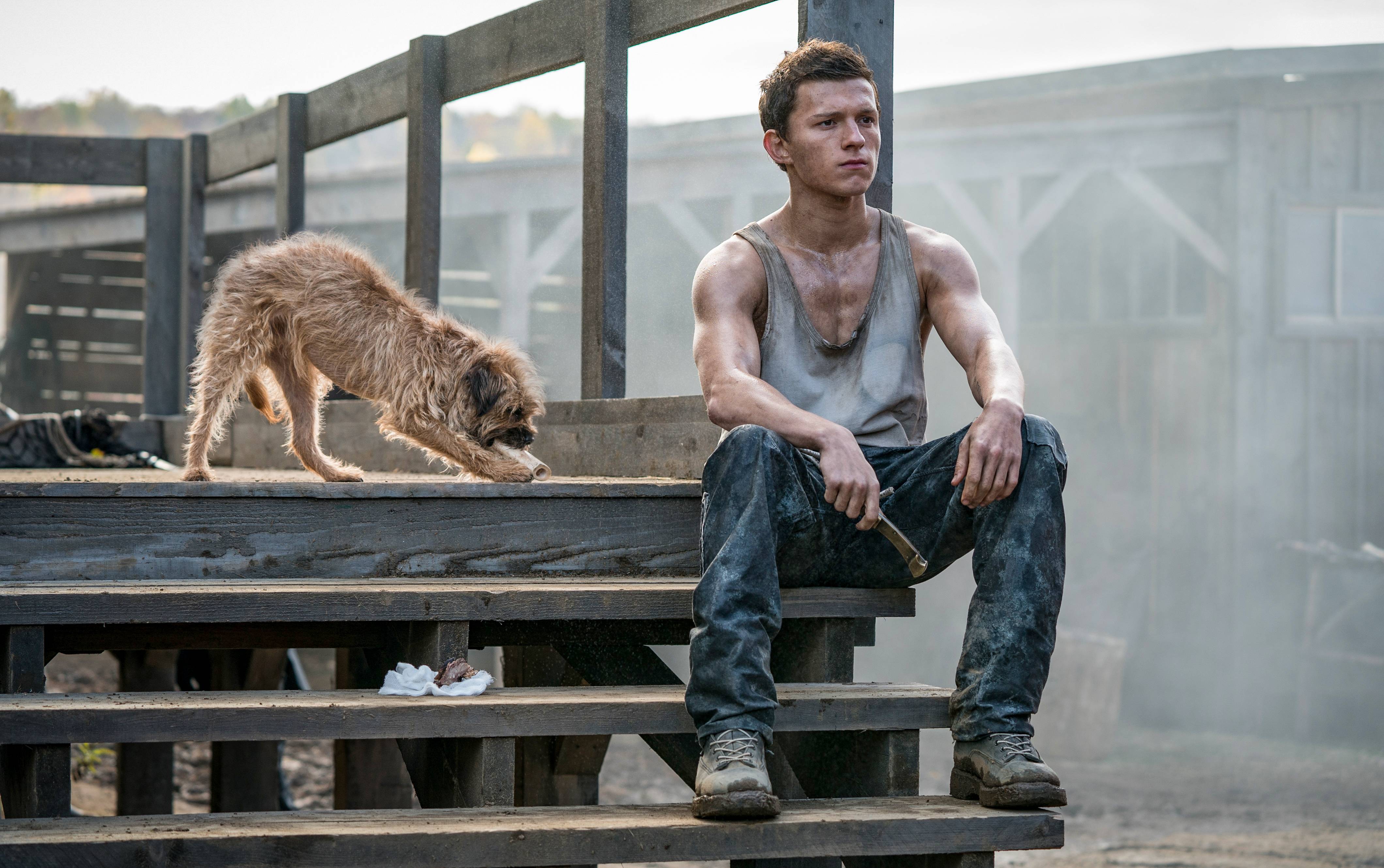 FIRST! Some background, In Prentisstown, Todd Hewitt (Tom Holland) has been brought up to believe that the Spackle released a germ that killed all the women and unleashed Noise on the remaining men. For all my readers out there this screenplay is adapted from The Knife of Never Letting Go.
It took me about 30 minutes to really capture WHAT was going on in this movie! I was so confused! In all honesty, I am one of those viewers that can't watch TV without subtitles SO imagine dialogue among dialogue, that's basically THE WHOLE MOVIE! However, I adapted and I was able to basically enjoy the movie!
The title of the movie made me think this was an action-packed movie, and it was, but it definitely has some romance, which is nice because I think it needs soft touches. Although there isn't much explanation to what is going on until further into the movie as to why there are no women and why the men have "noise" the explanation is done in a sweet way showing a bonding moment between the only female Tom ever encounters.
Overall I laughed A LOT! I really enjoyed the movie. I am not sure if this will bring a divided audience because I can see audience members becoming frustrated with the dialogue or possibly becoming a little confused by the ending (me!). I just hope it gets a fair shot.