I've had a sort of love-hate relationship with the Godzilla and Kong movies, and after watching Godzilla Vs. Kong, I just can't make up my mind on how I feel about the franchise as a whole. These Godzilla and Kong films have been pretty interesting, to be honest. They started off really well with Gareth Edwards' first Godzilla film, even with the fact that Godzilla didn't have much screen time. Then came Kong: Skull Island which I enjoyed a lot more. Then, things kind of went downhill for me when Godzilla: King Of The Monsters came out, even though Godzilla had a considerable amount of more screen time because the characters themself felt a little lacking. For me Godzilla Vs. Kong falls somewhere in between.
Since the movie called Godzilla Vs. Kong, you would expect there to be a lot of those two monsters on-screen. In that regard, the movie does deliver, which was great! The fights between Godzilla and Kong, are really effective and impactful. A feeling I wish I felt during another VS movie that was also made by Warner Bros (**Cough** BvS **Cough**). I'm pretty sure it wasn't an easy task from a CGI perspective to create fight scenes in daylight, the dark, and my personal favorite underwater. Yet somehow the artist pulled it off spectacularly.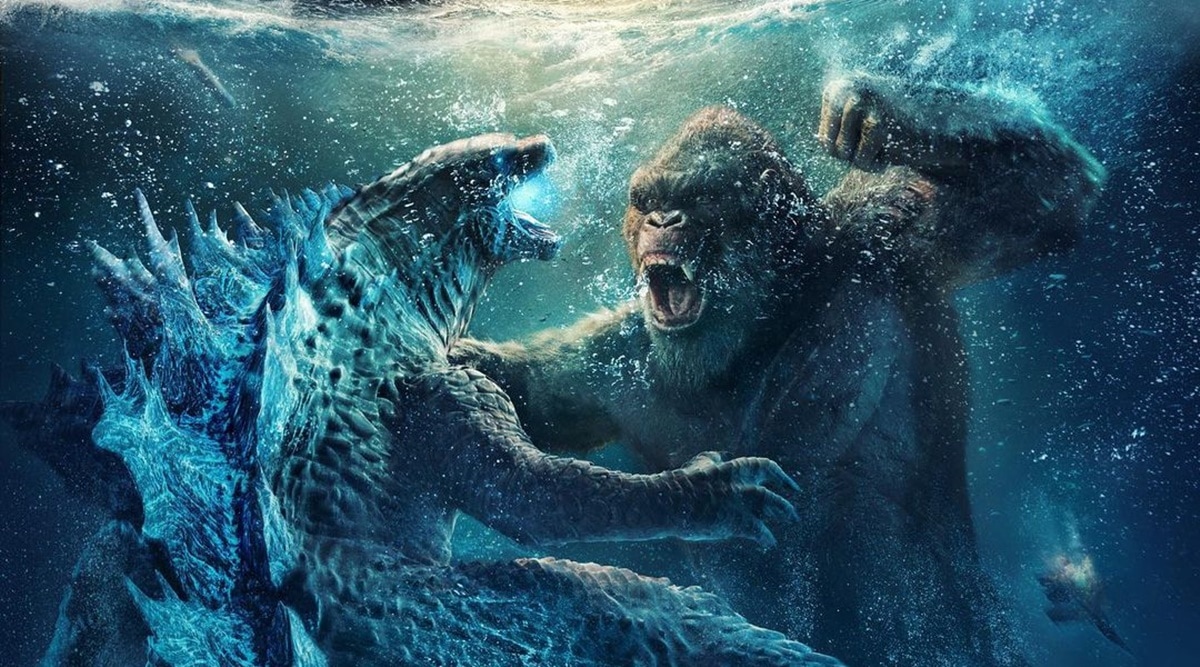 As you can probably tell my issue isn't with the fighting or CGI. It once again comes down to the characters but not only that, it's the story as a whole. The only character I felt that had any real connection was Jia played by Kaylee Hottle. All the other characters felt one-dimensional, even Millie Bobby Brown's character considering she lost her mother in the previous film. You would think that kind of major event would have an impact down the line.
Regarding the story; ask yourself these two questions while watching the film, what about radiation? If there's a wormhole how did Kong do that? I feel like the writers completely forgot or just avoided that altogether. If you can answer either of those questions while watching the film and are ok with the responses then you'll have a great time.