Rambo: Last Blood is Sylvester Stallone's fifth installment in the series. Unfortunately, the film has received a lot of negative reviews since release. The Guardian Peter Bradshaw said it was a "ridiculous Trumpian fantasy." The Telegraph Tim Robey said it was a "grim, cruel killathon." Even David Morrell, the author, and creator of the original Rambo stated "The film is a mess. Embarrassed to have my name associated with it." I admit, in being such a huge Rambo fan, I was hesitant seeing this film after reading all the negative reviews. However, it got to the point I just couldn't believe Stallone would have done a movie as bad as everyone said. So, I got the nerve to see it for myself. Now that I've finally seen the movie let me start with the following.
Firstly, I need to apologies to Sylvester Stallone for believing the negative feedback and taking so long to see the movie. Secondly, why is it that the TOMATOMETER gives the movie 27% from critics but the audience score it at an impressive 82%? I have to side with the audience on this one. Rambo: Last Blood is one of the best Rambo's I have seen!
For decades, we've heard how dangerous Rambo is but in my opinion never actually saw it. He was always in the jungle or desert with a limited amount of supplies using what he can find to cause chaos. This movie on the other hands shows what Rambo can do on his home turf playing by his rules. I only wish Stallone would have made a movie like this sooner. The thing that really gets me is that everyone brings his age as a factor to stop making Rambo movies yet no ones says the same thing to Arnold for making Terminators. How is it that we can't believe a man named John Rambo cant get old and still do amazing things due to his training but no one questions a machine aging?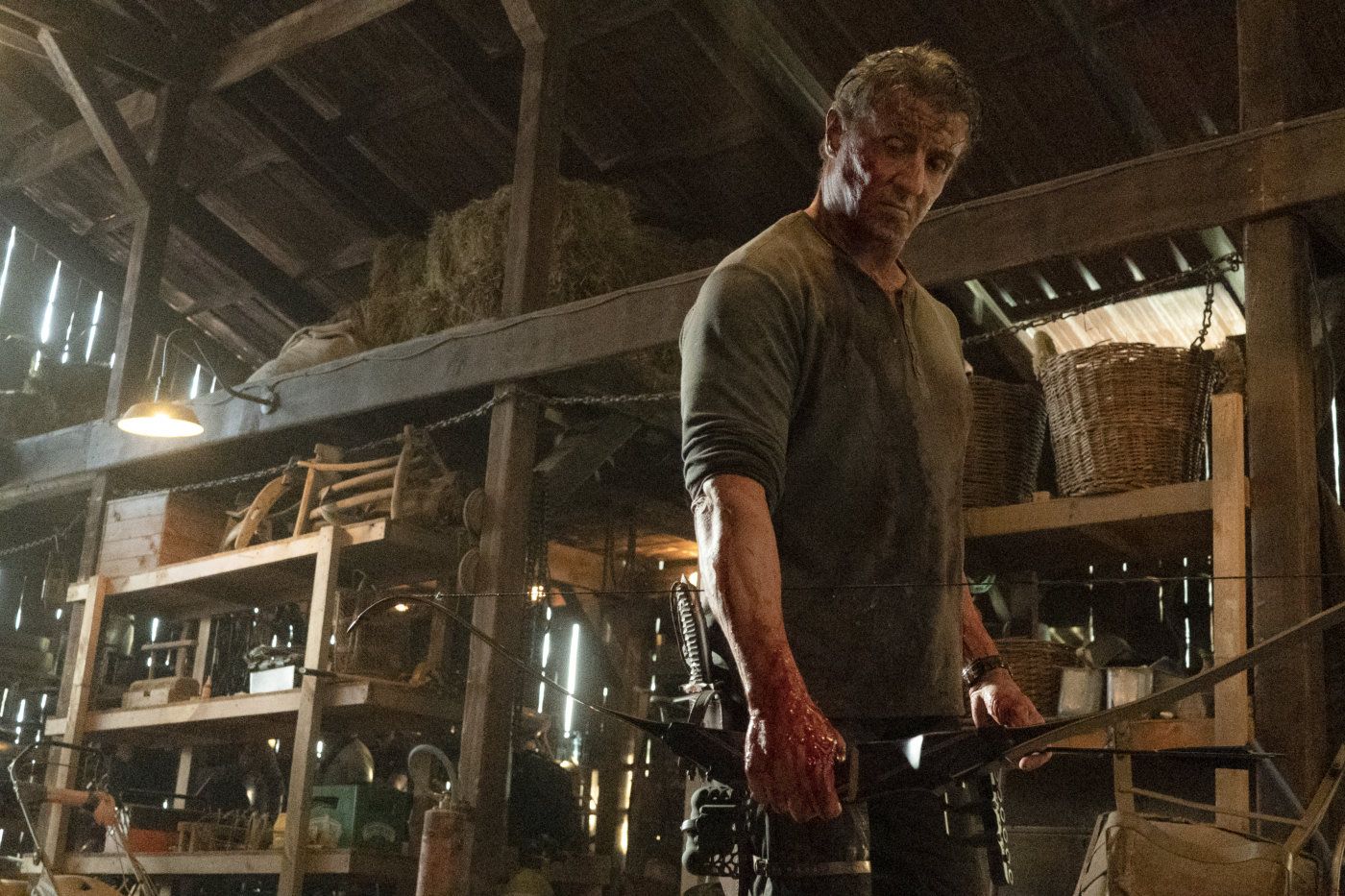 Lastly, when did society get to the point that if a movie doesn't have some kind of comedy or isn't based on a comicbook it isn't good? Everything I read, someone was saying it was either racist or sexist or whatever other ist there is. Why is it everyone takes offense to every little thing? I'm Latin and in no way felt it was racist. It's true there are parts in Mexico you don't want to go into, that's a fact. People please put your politically correct views aside and enjoy the movie for what it is, something made to entertain. Rambo: Last Blood is a great entertaining movie.